Our Products
Buy in Bulk & Save!
Our new 2L and 5L products are only available online directly from Nit-Enz.
View Bulk Products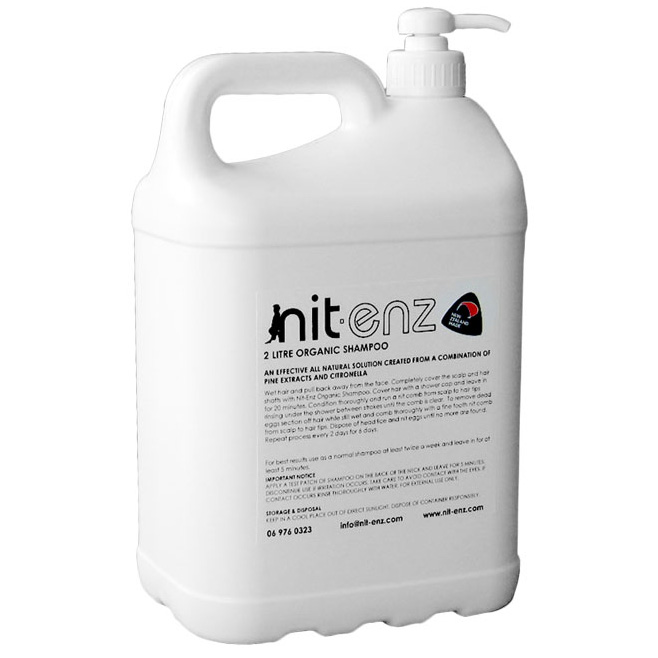 Use Nit-Enz to:
1. Eliminate Head Lice Infestation
2. Avoid Re-Infestation Permanently
The Nit-Enz product range consists of a unique, completely Organic Shampoo, a head lice Repellent Hair Spray and a head lice Repellent Hair Gel.
One off treatments do not work long term as our children spend so much of their time in contact with others that may be infested. Nit-Enz is a safe, effective and affordable on-going system of control that cuts out re-infestation and tedious nit combing when used as directed.
Nit-Enz Organic Shampoo is different from all other head lice products as it can be used in two ways:
To eliminate head lice infestation as per the directions for use.
To avoid re-infestation permanently simply shampoo the scalp twice a week, just like a normal shampoo, and use your normal conditioner afterwards!
A Nit-Enz head lice repellent product should be used daily in conjunction with Nit-Enz Organic Shampoo for lasting results!